Our services
Elengy is attentive to changes in the LNG and natural gas market in order to continually meet its clients' needs: unloading and regasification of a shipment, reloading, transshipment, loading of tanker trucks, etc.
Our offering provides shippers with the flexibility and the operational performance required by their end customers.  
Let's talk figures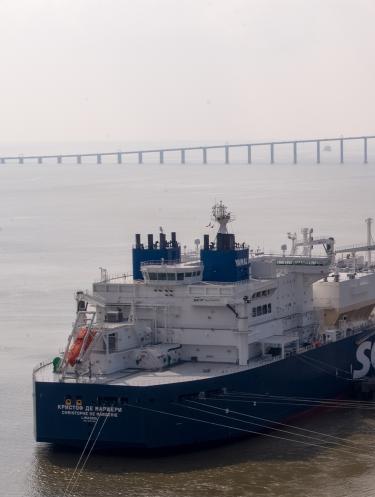 7
is the our SRS8© reference safety level at our three LNG carrier terminals
266
Ships unloaded in 2022 across all our terminals
232
TWh discharged over 2022,  as much natural energy at your disposal
400
Employees, true experts in their sector, working throughout France
Development projects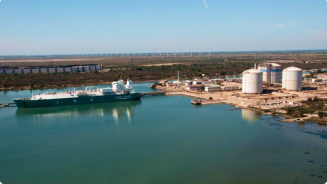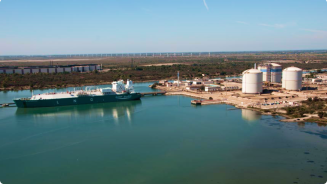 STORAGE AND TRANSPORT BY RAIL
Elengy has signed its first client agreements for the direct storage of LNG at Reichstett (Bas-Rhin, France) in partnership with Rubis Terminal. 
The loading of a tanker truck at the Rubis Terminal site at Reichstett is performed under optimum conditions of flexibility and safety. Its strategic location will facilitate access to LNG in a zone ranging from eastern France, southern Germany and the bordering regions; zones which are today far away from the main LNG supply points. This facility will be supplied via the rail network from the Fos sur Mer LNG carrier terminals. This is a transport method which enables the release of atmospheric pollution to be reduced 8-fold compared to road transport.
ENERGY FROM WASTE: THE MATAMORFOS PROJECT
Produced by transforming biodegradable household waste in the Marseilles Provence Area, Bio-LNG will enable to maritime transport from the Grand Port Maritime at Marseilles to be decarbonised and will be used in particular for liquefied natural gas propulsed vessels belonging to the CMA CGM Group. 
The use of biomethane produced from the city's household waste will enable local atmospheric pollution to be reduced (NOx, SOx, and fine particles), the quality of air to be improved and will contribute in reducing the impact of carbon fostering the energy transition of maritime transportation.
Bio-LN liquefaction testbench at Montoir-de-Bretagne: LIBIOTIM
Elengy and ENGIE Lab CRIGEN have designed a new liquid biogas conditioning process offering competitive solutions for major clients at the commercial level, a 30% reduction in production costs and offering a low-carbon fuel that is more environmentally friendly by reducing CO2 emissions by 80% and the emissions of particles by 95%.
In all transparency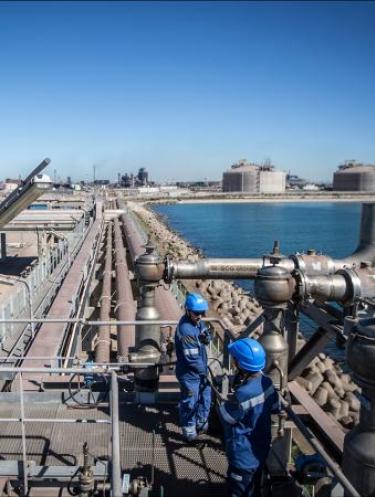 How are our tariffs set?
Access tariffs to our three LNG carrier terminals at Montoir-de-Bretagne, Fos Tokin and Fos Cavaou are set by the French Energy Regulation Commission (CRE)
Refer to our conditions
What is our safety policy?
We monitor the safety of our terminals on a daily basis using an internationally recognised reference system: the International Safety Rating System (ISR8©). This guarantees the safety of our facilities, our teams and the environment.
Find out about our policy
What kind of ethics for Elengy?
We share a set of values and commitment in terms of ethics and compliance which are at the core of all our strategic decisions, our professional practices and all our activities.
Access our commitments
Secondary market
Elengy allows you to sell all or part of your rights and obligations to a third party: this is called the secondary market. Its purpose? Allow even quicker access to our offering. To make life easier for you we publish a list of interested parties on our website. Trading then occurs for both parties within a stringent and transparent framework via the signature of a new Terminal Access Contract or via an amendment to a contract.
Find out more about our contracts