Services beyond our terminals
Elengy publishes downstream offers to its LNG terminals in addition to its regasification offer. 
About the services beyond our terminals
To be able provide our clients with more flexibility we publish a list of downstream offers to our LNG carrier terminals. These are offered by market operators or other stakeholders.
These are additional services to our regasification service. Among other things, they facilitate operations, create access to the largest hubs in Europe (NCG, TTF, etc.) and add value to client send-outs.
As these offers are not under our control, the information is given for information purposes only and Elengy is not responsible for the availability and content of the following offers.
If you wish to propose a downstream offer and be added to the list below, please do not hesitate to contact us
I am proposing a downstream offer
Our international services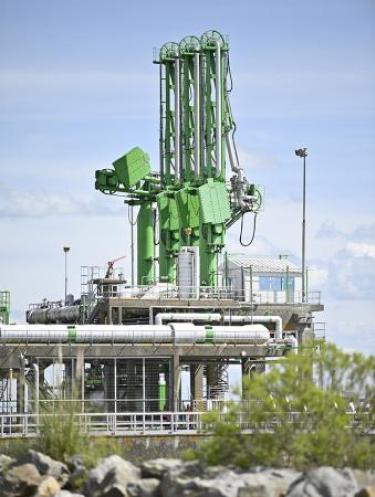 50 years of expertise at your service
Elengy has a long history of exporting its asset management and operations know-how through its strategic partnerships or consulting services for onshore or offshore LNG carrier terminal projects, ranging from design to operation.
Tailor-made support
Consulting, technical support, audits, opportunity and feasibility studies, development and project management in the areas of permitting, marketing, safety, operations, interface management, etc. Elengy provides its know-how and expertise to support the growth of LNG worldwide. From Singapore to India, Canada, the Middle East or Chile, Elengy played a role in many LNG terminal projects worldwide.