Our history
An expert in the LNG sector for more than 60 years, Elengy owns and operates three regulated LNG terminals in France with the  terminal of Montoir-de-Bretagne, close to Saint-Nazaire on the Atlantic coast and those of  Fos Tonkin and Fos Cavaou on the Mediterranean coast.
2022
May
On 1st May 2022: The de-bottlenecking of the Fos Cavaou terminal is effective as from 1st May 2022. This raises the terminal's capacity to 10 billion m3 per year. With this de-bottlenecking operation, the total capacity of the three Elengy terminals is now 21.5 billion m3  per year
*The original definition is: removal of a bottleneck in the operations chain at an industrial facility in order to increase production capacity. 
Now, when a function is carried out by a chain of equipment working one after another in succession, the capacity of this chain is limited by the equipment with the smallest capacity. The de-bottlenecking implemented by Elengy consists in identifying and improving the "weak link" in order to increase the chain's overall capacity. 
First quarter
In January 2022, Elengy welcomes its 300th different type of LNG carrier in its terminals. Since 1965, Elengy has welcomed more than half of the world's LNG tanker fleet in its terminals.  
In February 2022, Elengy loads its 50,000th tanker at the 3 terminals since the start of this activity in 2013. 
In the first quarter of 2022, 30% of gas imported in France comes from Elengy's  three LNG terminals. 
2021
December
On 28 December 2021, Gas Vitality successfully carries out its first loading operation at the Fos Cavaou terminal, thereby inaugurating the new micro-LNG carrier loading service for bunkering ships with LNG fuel
April
In April 2021 for the first time ever Elengy successfully carries out its first LNG transport operation by rail. 
For the first time ever, the company loaded an ISO container with LNG at the Fos Cavaou terminal and handled its transport by rail from the Miramas platform up to its delivery in a service-station near Milan, Italy.  A first in France!
March
On 3 March 2021, Elengy celebrated is 10,000 LNG unloading operation in its terminals. Since the first delivery at its Havre LNG terminal in 1965, Elengy has unloaded 326 million tonnes of LNG. T this represents about 10% of all LNG cargoes that have been delivered worldwide. Subsequently to Le Havre, Fos Cavaou, Fos Tonkin and Montoir-de-Bretagne terminals are the ones that handle LNG deliveries, guaranteeing diversification in gas supplies to France and to Europe. 
2020
October
On 5 October 2020, Elengy welcomes the first stop-over of a Q-Max, the largest LNG carrier ship in the world at the Montoir-de-Bretagne terminal. With a length of 345 m (greater than the Eiffel Tower) and a width of 54 m, the ship Al Mayeda coming from Qatar (hence the Q in Q-MAx) can carry 267,000 m3 of liquefied natural gas (LNG). This volume represents ten times the annual residential consumption of the town of Nantes, France. 
February
On 6 February 2020, Elengy acquires Total's shares in Fosmax LNG and owns 100% of the 3 terminals. 
2019
On 17 October 2019: opening of the tanker truck loading station at the Fos Cavaou LNG terminal 
2016
Implementation of the pooling service between regulated terminals allowing shippers who have subscribed to one terminal to unload at another with preferential conditions.
 
2015
Elengy celebrates 50 years of activity of its LNG carrier terminals. Since 1965, the women and men at Elengy have safely unloaded more than 9,000 ships. They are proud to be able to contribute to the development of the LNG sector in France and to export their know-how and expertise for the international development of either land-based or floating LNG carrier terminals. 
Elengy confirms its position as a pioneer in LNG by developing its terminals in the form of LNG hubs in order to meet the new requirements of its clients: reloading of ships, transshipment with the signing of a long-term contract, the development of LNG tanker loading stations, and in the future, maritime LNG fuel stations, and in the future the loading of LNG tankers to supply ships with LNG fuel.
December
 Implementation of the commercial transhipment offer for sculling vessels at the Fos-Cavaou LNG terminal (same configuration as the test conducted in 1982)
 
2014
Elengy successfully operates the transshipment of an LNG delivery, produced in Snøhvit. The Grace Dahlia transported its cargo to Montoir-de-Bretagne where it was directly transferred - without passing by the terminal's tanks - into the Grace Barlerai tanks, which delivered this to its end-customer. 175,000 m3 of LNG were thereby transshipped in a record time of 48 hours. Since the first world transshipment in 2013 between 2 large capacity LNG carriers, 4 transshipments have been carried out by Elengy. 
2013
Elengy develops the LNG retail market by fitting the Montoir-de-Bretagne and Fos Tonkin terminals with a new LNG tanker loading service in 2014 The LNG transported this way will supply the industries that use it and LNG fuel distribution stations and thereby contributing to the energy transition. Today these 2 stations, developing according to client needs, can load more than 3,000 tankers per year. The Montoir-de-Bretagne terminal, an LNG entry point on the Atlantic coast, was entirely renovated between 2006 and 2013. 
August
The Al Mayfar, the first Q-Max size LNG carrier with a capacity of 266,000 m3 received at the Fos-Cavaou LNG terminal and a world first at the Montoir-de-Bretagne LNG terminal with direct ship-to-ship transhipment between two large LNG carriers.
2012
The Fos Tonkin terminal celebrates its 40 years of safe operation and the Montoir-de-Bretagne terminal conducts its first LNG reloading operation. Elengy assists the Group in Chili by providing technical services for the extension of the land-based Mejillones terminal. Initially stored on a ship, the regasified LNG provides around 20% of the electricity requirements in the northern part of the country.
October
the Montoir LNG terminal received the first LNG tanker to make the return trip from the Far East via the northern sea route.
2010
Commissioning of the Fos Cavaou terminal. Following the closing down of the Havre terminal in 1989, three LNG terminals are now operational in France. Their operation was entrusted to the ENGIE Group subsidiary, Elengy, in 2009. Fos Cavaou, with a surface area of 80 hectares, will receive LNG from Africa and the Middle East. Its LNG tanks can store up to 330,000 m3 of LNG and send out up to 8.25 billion m3 of natural gas per year. 
2009
November
The Montoir LNG terminal receives the Al Utouriya, the first Q-Flex size LNG carrier with a capacity of 216 000 m3.
1997
Gaz de France is selected amongst 17 competitors in order to provide consulting services to a partner, Petronet LNG Ltd, an Indian public listed company installing equipment to be able to import LNG.  The French company becomes a shareholder of the Dahej terminal to be commissioned in 2004 in the State of Gujarat. The partnership contract also covers their second LNG terminal at Kochi, in Kerala, then launched in 2013. 
1982
Following the sinking of LNG carriers suffered by foreign ship owners in 1979 and 1980, Gaz de France develops a transshipment technique in order to recover an LNG cargo at sea. Between 11 and 14 September 1982, 22,000 m3 of LNG are transshipped for the first time ever between two different sized ships, the Edouard L.D. and the Jules Verne at Fos-sur-Mer, France precisely where the new Fos-Cavaou terminal will be built 
1977
A new threshold is achieved in terms of size and capacity. The future terminal of Montoir-de-Bretagne, the construction of which starts, will have two 120,000 m3 tanks. As from 1980 the regasification rate will be as much as 1 million m3 per hour. A third 120,000 m3 tank is commissioned in 1984. With a capacity of 10 billion  m3 of natural gas per year and two berths designed to receive LNG carriers with a capacity of up to 300,000 m3, it is the largest LNG terminal in Europe.
1972
The Fos Tonkin terminal is inaugurated. Its two 35,000 m3 capacity tanks, are able to receive the new generation LNG carriers. The Algerian LNG produced by the new Skikda liquefaction plant supplies the south of France and the region around Lyon via the Rhone Valley waterways. A third 80,000 m3 tank is commissioned in 1979. 
1965
The first LNG terminal, the construction of which started in1962, is commissioned in the Havre. With a total storage capacity of 36,000 m3, it can achieve a maximum regasification rate of 200 000 m3 per hour. 
On 28 March 1965 the Jules Verne delivers it very first shipment marking the beginning of French industrial LNG history. However, not having been able to grow in size nor in its capacity to receive shipments, it closed down in 1989.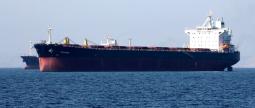 Top-notch leadership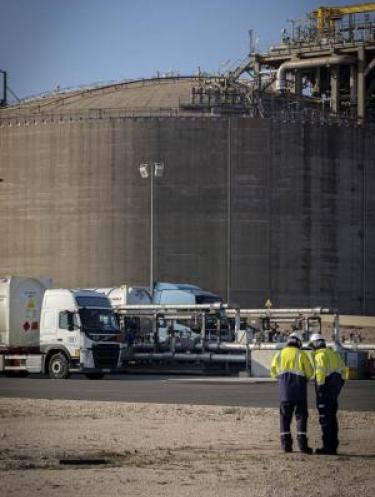 Top-notch leadership
It is not a coincidence that 30% of the gas imported to France comes from our LNG carrier terminals! Pioneer of the LNG sector, Elengy has been constantly innovating for 50 years and conducts its business with the most stringent standards on the market. The aim? Guarantee our clients with quality products and services at the best price.
Find out about our activities
Responsible energy
Our wish is to perform our industrial activities by limiting environmental impacts and our carbon footprint as much as possible. We are involved in an ambitious undertaking to provide access to safe and sustainable energy solutions and take tangible action to protect our planet.
Find out about our environmental initiatives
Safety, our priority
Chaque jour, nous veillons à la sécurité de nos terminaux grâce à un référentiel mondialement reconnu : l'International Safety Rating System (ISR8©). Il garantit la sécurité de nos installations, de nos équipes et de l'environnement.
Find out about our safety initiatives
Other publications for you