Responsible together
We are committed to limiting the environmental impact of our activities and our terminals. We are permanently seeking to reduce our carbon footprint.  We take tangible action to protect the planet and have resolutely chosen sustainable growth.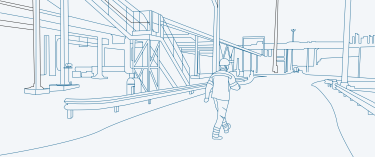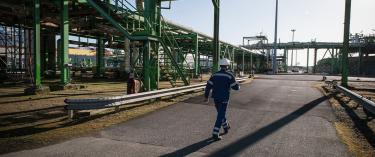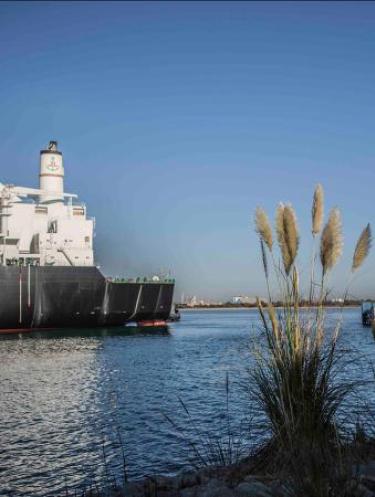 Methane, the cleanest of fossil fuels
Resulting from the decomposition of organic matter such as plankton or algae, natural gas contains 95% methane. Its combustion mainly emits water vapour and carbon dioxide, CO2. The quantity of CO2 generated by the combustion of natural gas is 30% to 50% lower than that of other fossil fuels: natural gas is thereby cleaner than fossil fuels!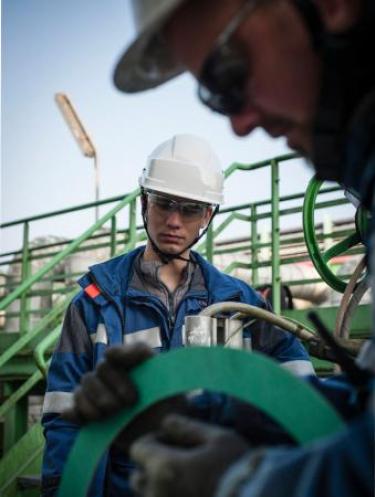 Synergies to protect the environment
For 40 years we have worked closely with other local industrials to reduce the carbon footprint of our activities. This is, for example, the case at our Montoir-de-Bretagne site, which operates in symbiosis with the ENGIE Thermique France power plant: the hot water produced by this plant is recovered by our LNG terminal and used to regasify LNG. This helps to limit the quantities of water pumped from the Loire River as well as the use of regasifying units which emit CO2.
A cluster benefiting the environment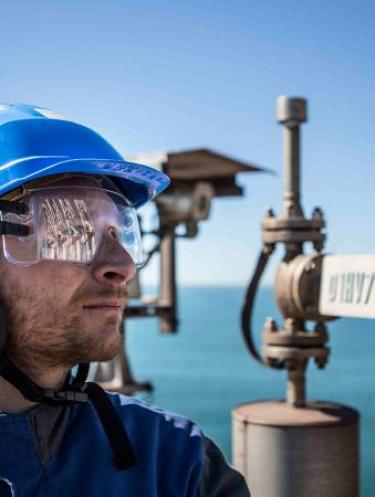 Protecting resources
Elengy takes pride in protecting resources and maintaining the ecosystem in the zones where its three LNG terminals are located. We undertake studies to examine fauna and flora, seek to develop ecological niches and actively participate in the conservation of species. We deploy alternatives to plant health protection products and work with our stakeholders to improve knowledge and support research.
Controlling consumption
Regarding energy, we are committed to controlling consumption and improving our energy efficiency. We take action to raise the awareness of all our employees and external stakeholders working on site, so that they use energy in an efficient and rational manner. In a continual improvement process, Elengy is targeting the ISO 50001 certification for its 3 terminals by the end of 2023.
Our "Reinventing 2025" action plan
In 2021 we implemented an ambitious company project, named "Reinventing 2025". In line with our purpose that aims at "giving access to energies that are safe and sustainable and thereby contributing to meeting the planet's environmental challenges", the CSR (Corporate Social Responsibility) policy is placed at the core of our initiatives. Each of Elengy's Departments rally to put the key principles of our CSR policy into practice: 
Take action to protect the planet 

Favour sustainable development 

Protect and foster the human development of our employees 
Tangible commitments
Determined to sustainably reduce our carbon footprint, we have made tangible and quantified commitments:
Reduce our direct and indirect greenhouse gas emissions by 20% by 2025 and by 40% by 2030 (compared to 2019 levels).

Reduce our methane emissions by 30% by 2025 (compared to 2015 levels).
Choosing sustainable growth
This strong desire for sustainable growth is illustrated by very precise targets and by our ambition to be a reference player in the ecological transition of heavy transport vehicles. By 2025 we aim at:
Having a yearly total of 10 TWh in small-scale activity

Reducing our client carbon emissions by 600,000 tonnes of CO2 equivalent each year.

Launching two businesses in new gases, in keeping with our wish to develop innovative, carbon neutral offerings and services.
Focusing on people
As we are convinced that a sustainable economy and industry go hand in hand with harmonious human development we also act for the men and women making up our teams. We wish to protect their health and well-being with a "0" accident severity rate target. In parallel, we promote diversity, an asset in terms of performance, counting on apprenticeship in order to foster the transmission of knowledge and train our employees on ethical issues.